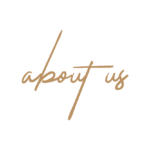 Having helm multiple high profile portfolio since establishment, ONEG had acquired the skills and specialises in increasing client's
website traffic as well as building conversions.
ONEG capability/ability in raising brands awareness has been recognised and had gained creditability from many for creating
a positive brand identity and brand association. is never a challenge for ONEG.
ONEG recognises the importance of communication and it was never a challenge for ONEG to improve B2C interaction.
Through ONEG, we are confident that your time and resources spent will not be wasted and vast results will be proven with ONEG.
Talk to us to begin this wonderful journey together!